In mid-March, Jere and I will be headed with 8 of our friends to
PAX East
in Boston. We are both super excited about this trip!! Neither of us has ever been to Boston OR to PAX. While I only be spending one day at PAX and than I think the plan is to do some site seeing with my gal pals on the other two days we are there, I still wanted to have a costume.
And I have been wracking my brain trying to come up with me.
And...I had NOTHING! And it was stressing me out...seriously, it was.
In a bit of Twitter conversation earlier today, my friend suggested My Little Pony costume for myself and our other friend. Needless to say, it totally inspired me. My friend is going as a MLP. I started looking around for MLP cosplay and LOVED what I saw. I started looking on Etsy and within five minutes declared to myself "I WANT ALL THE PONY STUFF!". So yup...an MLP costume it shall be for me at PAX East. Which one? Well, I haven't decided 100% but I am learning towards Applejack: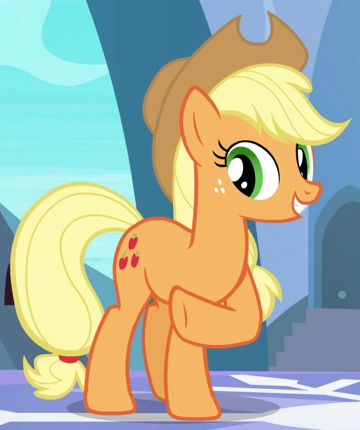 Now, comes the fun part...throwing together the costume! I have about a month to do so.
My "dream" item for the costume is this wig made by
GimmCat
:
I'm sure I'll blog more about my progress and of course, I'll post a pic of me in said costume. :)